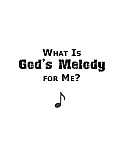 In my life this week…
Uhg. I haven't been feeling well. First, I have been feeling very down lately. I don't know what my problem is, but I have been feeling lazy, defeated, unloved, and lonely. I have been diving into my prayers, and while praying I feel great, but then I drudge through my day unmotivated and cranky. My tummy has been bothering me for about two weeks now. Every time I have dairy (i.e. milk, ice cream, or cheese) I get sick. Can I be getting a lactose intolerance at 28? I'm thinking I should make a doctor's appointment to see what the heck is going on. This sick feeling could be the main contributor to my mood. I am hoping a good house cleaning this weekend will brighten my mood. I just love a clean house.
In our homeschool this week…
I admit it. I took two days off this week. Wednesday I was feel disgusting in my tummy (I had cereal with milk for breakfast and it ruined my day). Then on Thursday I took the kids to my parents' house for a Halloween parade. I did only minimum effort today, but tomorrow I will make up for the week and do some real work with him.
I'm reading…
This week I have been focusing on saying the Chaplet of Divine Mercy (I have been trying to do it at the 3 o'clock hour) and I have been reading Lauds (Morning Prayer) of the Divine Office. I am happy to have done it every morning! I would love to work in Vespers (Evening Prayer) but my evenings are filled with music lessons, rehearsals, and crashing. I am happy getting in my morning and afternoon prayers for now.
I am going to be adding some more Bible reading, but I needed a little Bible break after finishing reading the entirety. There is some Bible reading in Lauds, so I haven't completely cut it from my day, but I have lessened it. I think I will start some ready studying in James, based on a suggestion from a friend.
I'm cooking…
Uhg. Nothing. Food makes me sick right now.
I'm grateful for…
The love of God for me. I am unworthy, just a mess of a human, yet He loves me no matter what.
I'm praying for…
... a kick in the pants! I need motivation and a better attitude. And friends.
A photo, video, link, or quote to share…