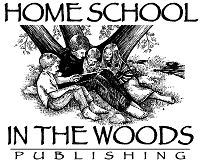 Homeschooling in Pennsylvania means we are required to teach "history of the United States and Pennsylvania" as part of the homeschool law.
Home School in the Woods
has an easy way for us to accomplish that goal with Hands-On History Activity-Paks
Make-A-State
. Having used Home School in the Woods before, I knew that it would be full of fun activities to do and that it would be a great way to check off this requirement for the year.